1. The Flatman Agency
The Flatman Agency is a private company registered in England and Wales whose registered address is:
Centrum House, 36 Station Road, Egham, TW20 9LF
Whose registered number is:
11480975
2. This Website
The Flatman Agency owns the website located at www.flatmanagency.co.uk (the "Website"). By accessing and using the Website you the user agree to be bound by these terms and conditions (the "Terms") which govern your access to and use of the Website.
3. Ownership and Use of Content
3.1 All text, data, charts, tables, software, video, music, sound, graphics, photographs, illustrations, artwork, names, logos, trade marks, service marks and other material on the Website (the "Content") and all rights in it belongs to The Flatman Agency You may retrieve and display Content from the Website on a computer screen, print individual pages on paper (but not photocopy them) and store such pages in electronic form on disk (but not on any server or other storage device connected to a network) for your personal use. Content may not be copied, reproduced, republished, downloaded, posted, broadcast or transmitted in any other way.
3.2 You agree not to adapt, alter or create a derivative work from any of the Content on the Website or to use it for any purpose other than for your personal and non-commercial use.
4. Unlawful Use
You agree to use this Website only for lawful purposes and in a manner that does not infringe the rights of or restrict or inhibit the use and enjoyment of the Website by any third party. Such restriction or inhibition includes, but is not limited to, conduct which is defamatory, or which may harass, cause distress or inconvenience to any person and the transmission of obscene or offensive content or the disruption of normal flow of dialogue within the Website.
5. Intellectual Property Rights
5.1 All copyright, trade marks, database rights and other intellectual property rights that may exist in this Website and the Content shall remain at all times the property of The Flatman Agency.
5.2 The trade marks, service marks and logos used and displayed on this Website ("Trade Marks") are registered or unregistered trade marks of The Flatman Agency. Nothing on this Website should be construed as granting, by implication or otherwise, any licence or right to use any Trade Mark without written permission from The Flatman Agency. The name of The Flatman Agency may not be used in any way, including in advertising or publicity pertaining to distribution of Content without the prior written permission of The Flatman Agency.
6. Liability
6.1 The Website and Content is provided "AS IS" and on an "AS AVAILABLE" basis and The Flatman Agency does not guarantee the accuracy, timeliness, completeness, performance or fitness for a particular purpose of the Website or any Content. All implied warranties, including but not limited to the implied warranties of satisfactory quality, fitness for a particular purpose, non-infringement, compatibility, security and accuracy are excluded from these Terms to the extent that they may be excluded as a matter of law.
6.2 In no event will The Flatman Agency be liable for any loss including, without limitation, indirect or consequential loss, or any damages arising from loss of use, data or profits, whether in contract, tort or otherwise, arising out of or in connection with the use of this Website.
6.3 The Flatman Agency has tried to ensure that all the Content provided on the Website is correct at the time of publication. The Content is provided on an information basis only and should not be relied upon. No responsibility is accepted by or on behalf of The Flatman Agency for any errors, omissions, or misleading Content on the Website or on any websites to which the Website connects.
6.4 The Flatman Agency does not warrant that the Website or Content will be uninterrupted or error free, that any defects will be corrected, or that this Website or the server that makes it available are free of viruses or bugs.
7. Privacy
You must read and accept the The Flatman Agency Privacy Policy & Notice which details what type of personal information The Flatman Agency may collect from you when you visit the Website and how The Flatman Agency may store and use the information in accordance with GDPR 2018 and the Privacy and Electronic Communications Regulations 2003.
8. Changes to the Terms
The Flatman Agency reserve the right, at its discretion, to make changes to any parts of the Website or these Terms. When these Terms are amended, The Flatman Agency will publish details of the amendments on the Website. Your continued use of the Website is taken as your agreement to be bound by these Terms as amended.
9. Jurisdiction
These Terms shall be governed by and construed in accordance with English Law and subject to the exclusive jurisdiction of the English Courts.
10. Severability
If these Terms or any part of them should be determined to be illegal, invalid or otherwise unenforceable under the laws of any state or country in which these Terms are intended to be effective, then to the extent that they are so illegal, invalid or unenforceable, they shall in that state or country be treated as severed and deleted from these Terms and the remaining Terms shall survive and remain in full force and effect and continue to be binding and enforceable in that state or country.
11. Conflict
If there is any conflict between these Terms and any other written agreement between you and The Flatman Agency then the latter shall prevail.
12. Events beyond our control
The Flatman Agency will not be responsible for any breach of these Terms caused by circumstances beyond its reasonable control.
13. Links
The Flatman Agency is not responsible for the availability or content of any third party websites or material you access through this Website.
14. File Download
Certain files of Content are available for download from the Website. These files of Content are subject to these Terms.
15. Contact
If you wish to contact The Flatman Agency regarding the Website, these Terms or the Privacy Policy & Notice please contact us by post, telephone or in person at:
Centrum House, 36 Station Road, Egham, TW20 9LF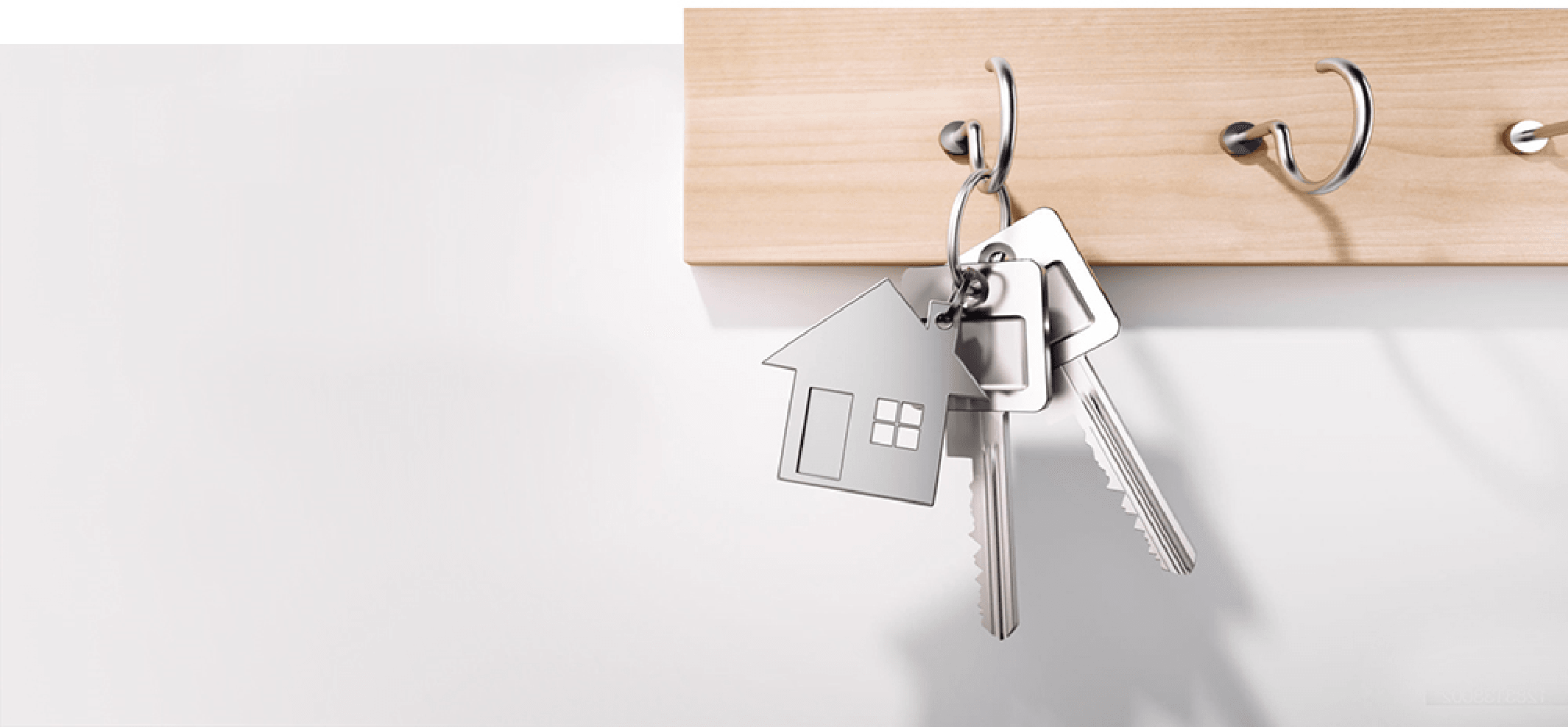 Need Conveyancing?
If you need a conveyancing, we work with a number of local solicitors who can provide you with a quote.
Contact Us
Read What Our
Customers Say
We always do our very best, but if we fail to meet expectations, we will make every effort to put things right

At The Flatman Agency, we are committed to providing a professional service to all our clients and customers. However, in the unlikely event that something does go wrong, we need you to tell us about it. This will help us to improve our standards. and give us the opportunity to make it right,

If you have a complaint, please put it in writing, including as much detail as possible and send it to Michael Flatman at mflatman@flatmanagency.co.uk or by post to:

The Office Manager
Flatman Agency
Stable Cottage
2a-c Stable Cottage
Reading, RG1 5LY

We will then respond in line with the timeframes set out below (if you feel we have not sought to address your complaints within eight weeks, you may be able to refer your complaint to the Property Ombudsman to consider without our final viewpoint on the matter).

What will happen once we receive your complaint?

We will send you a letter acknowledging receipt of you complaint within three working days of receiving it, enclosing a copy of this procedure.
We will then investigate your complaint. This will normally be dealt with by the office manager who will review your file and speak to the member of staff who dealt with you. A formal written outcome of our investigation will be sent to you within 15 working days of sending the acknowledgment letter.
If, at this stage, you are still not satisfied, you should contact us again and we will arrange for a separate review to take place by a senior member of staff.
We will write to you within 15 working days of receiving your request for a review, confirming our final viewpoint on the matter.

If you are still not satisfied after the last stage of the in-house complaint procedure (or more than 8 weeks have elapsed since the complaint was first made) you can request n independent review from The Property Ombudsman without charge:

The Property Ombudsman Milford House
43-55 Milford Street
Salisbury
Wiltshire, SP1 2BP

Tel: 01722 333 306
Email: admin@tpos.co.uk
Complaints Procedure
Complete the following form to request an expert valuation of your property.
Request a Valuation
What is and isn't payable...

Although referencing fees are no longer payable by tenants, there are still some things that you will be liable for as well as your rent.

Holding Deposit

Upon receiving the landlord's agreement and permission to proceed with referencing, you are required to pay a holding deposit equivalent to one week's rent. This deposit serves to secure the property and prevent it from being let to another tenant. It will be included as part of your security deposit at the beginning of your tenancy.

Please note that if it is discovered during the referencing process that you have withheld information that could impact your suitability as a tenant, your holding deposit may not be refunded.

Security Deposits

Before your tenancy commences, a security deposit amounting to 5 weeks' rent (or 6 weeks' rent if the annual rent exceeds £50,000) is payable. At the end of your tenancy, this deposit will be returned to you, less any agreed-upon deductions for damages taken into account.

Within 30 days of receiving the deposit, it will be registered with our Government Approved Tenant Deposit Scheme (TDS), and you will be provided with its reference number and registration details. The TDS scheme is also available to resolve any disputes regarding deductions.

Rent

Your initial rent payment must be made prior to moving in. The amount can range from 1 to 3 months' rent in advance, depending on the landlord's individual requirements.

In cases where the landlord has granted permission for pets, an additional pet premium may be charged, capped at £15 per week per animal.

Permissible Fees

As required by law, you will not be charged for referencing at the beginning of your tenancy. However, the following items may still incur charges:

Late rent charges
Replacement of lost keys and security devices
Early termination of the tenancy
Loss, breakage, or damage to items
Damages resulting from failure to report repair and maintenance issues

If you have any questions or would like to know more about renting, please get in touch.

You can also find out more information on renting at How to Rent
Tenants Fees
You'll get no nasty surprises with The Flatman Agency, just great value for money services

We're honest, open and completely transparent in everything we do, and that includes our great value Landlord Fees that can both save you money, and make being a landlord a whole lot less stressful.

In most instances, we create a bespoke contract that precisely fits our landlords' needs properties, therefore, the fee schedule below provides a basic guide to costs.

However, you can rest assured that we'll never spring nasty surprises on you and your personalised contract will detail everything in your contract with us, including what is and isn't included, and terms and conditions.

For an affordable and accurate quote that is tailored to fit your individual circumstances, please get in touch with our lettings team.

LET ONLY - 12% inc vat

Payable upfront based on 1 year's gross rent

FULL MANAGEMENT - 14.4% inc vat

Payable monthly based on gross rent

SET UP - £350 inc vat

Includes Tenant Referencing, AST Agreement, TDS Registration, Right-to-Rent & AML Checks, Check-in

ENERGY PERFORMANCE CERTIFICATE (EPC) - £80 inc vat

Includes Inspection by Verified Assessor and Certificate Valid for 10 Years

GAS SAFETY CERTIFICATE - £100 inc vat

Visual Inspection by Registered Gas Safe Engineer of Gas Appliance/Heating/Boiler/Flue/Ventilation/Air Supply and Test for Leaks

ELECTRICAL INSTALLATION CONDITION REPORT (EICR) - £POA

Inspection by a Qualified Electrical Engineer of Electrical Installations for Cracks, Breaks and Signs of Overheating

CHECK OUT - £POA

Includes Detailed Inspection for Cleanliness and Condition Against Check-In Inventory and Negotiating Wear and Tear
Landlords Fees
Selling and Letting Property in Reading and the Surrounding Berkshire Area
Welcome to The Flatman Agency
Register your property requirements and we'll let you know when an ideal property comes on the market.
Register With Us
Welcome to The Flatman Agency: Bringing values and integrity to the Reading property market

Led by well-known and respected director, Michael Flatman, we are dedicated to providing exceptional services and exceeding our clients' expectations.

At The Flatman Agency, we understand that buying, selling, letting or renting a property can be a significant milestone in your life. With our extensive knowledge of the local property market and our many years of experience, we are committed to guiding you through every step of the process, ensuring a seamless and successful transaction.

Our team of skilled and passionate professionals is equipped with the expertise to offer tailored solutions that align with your unique needs and preferences. Whether you are a first-time buyer, a seasoned investor, or a landlord seeking reliable property management services, we have the resources and capabilities to meet your requirements.

Built on our reputation for integrity and professionalism The Flatman Agency delivers results through our expertise and deep understanding of the Reading property market. Providing valuable insights and strategic advice to our clients, empowering them to make informed decisions and ensuring we lay the foundations for a successful outcome for our movers.

Friendly, helpful and approachable, we take pride in our commitment to excellence and delivering exceptional customer services. We prioritise building strong and long-lasting relationships with our clients, ensuring that their needs and objectives are at the forefront of everything we do.

Whether you are looking to buy, sell, let, rent, or invest in properties in Reading, The Flatman Agency is your ideal trusted partner.

Discover the difference in working with a team who combine extensive industry knowledge, a passion for property, and a dedication to exceeding your expectations. Contact us today to experience the unparalleled service and expertise The Flatman Agency is renowned for.
About Us
Found your ideal new rental property?

Don't miss out! Speed up the application approval process by completing our online form.

Not all questions may apply to you, however, please make sure you complete all required fields and attach as much of the supporting information requested as possible, where applicable.

With high demand for rental properties, completing this application form fully and promptly may help you get ahead of other applicants vying for the same property.
Tenant Application
Let with Confidence with The Flatman Agency

Our Lettings Experts take meticulous care of landlords, their properties and their tenants, to create long and successful tenancies.

Providing a range of landlord services designed to meet your specific requirements, when you let with The Flaman Agency, you can choose from our from Rent Only service, right through to Fully Managed.

So, whether you are a hands on landlord or just want to enjoy the financial benefits of being a landlord, we can provide just the right service levels to meet your needs and circumstances.

Successful Tenancies Start Here

Expert Guidance and Advice


With decades of experience in the lettings industry, The Flatman Agency is the perfect partner for landlords looking to maximise the return on their investment and stay on the right side of the law.

With increasingly complex rules and regulations, depending on your level of service agreement, we can make the entire process simple and straight forward, including managing Reading's strict HMO Licensing laws, legally required Money Laundering and Right-to-Rent checks, and property Health and Safety regulations.

Finding Your Ideal Tenant

Utilising our wide reaching and effective marketing strategies, including quality images, and property details, and advertising across the most well-known portals, our social media platforms, and featuring on our super user-friendly website, as well as directly marketing to our extensive database of pre-registered tenant applicants, we help landlords find their ideal tenant match in next to no time.

Comprehensive Reference Checks

To safeguard your property and investment, we conduct comprehensive reference checks on all potential tenants, including credit searches, income and employment references, previous landlord references, AML (where applicable) and Right-to-Rent checks.

Accompanied Viewings

Conducting accompanied viewings and working with existing tenants to arrange a convenient time that suits all parties, we save landlords time and effort. as well as from having to deal with viewer's' questions and providing the space to consider individual tenant's suitability.

Keeping You Fully Informed

From providing with information to help you select an appropriate tenant, to keeping you informed on all aspect of your ongoing tenancies, The Flatman Agency ensures landlords are always kept fully up-to-date on the progress and status of their tenancies.

Tenancy Agreements and Inventories

Residential landlords are legally required to provide tenants with a tenancy agreement. The majority of these are Assured Shorthold Tenancies (AST's). We can prepare AST's for your property and also arrange for full inventories to be created.

These two vital documents can save landlords time and money, and all importantly, reduce the risk of legal disputes during or at the end of tenancies.

Tenant Deposit Scheme

We can manage the mandatory registration of tenant deposits with our Tenant Deposit Scheme, saving landlords time and effort, whilst keeping them on the right side of the law. We can also manage the return of deposits and negotiate deductions where necessary.

Rent Collection

Collecting rent every month and keeping on top of late payment and arrears can be difficult to manage for landlords. It doesn't need to be with our Rent Collection Service. We'll also be quick to chase up issues swiftly where necessary, and keep you informed at all times.

Rent Protection Insurance


Life happens, and occasionally things go wrong, luckily our Rent Protection Insurance Policy is everything landlords need for complete peace of mind and financial protection. Covering up to 12 months' worth of rent in case your tenant is unable to meet their payment obligations, including legal costs, you can stop worrying and know that your rental income is guaranteed.

Client Money Protection

To keep your money safe, your rental income, deposits, or any other payments are protected by our Government approved. Propertymark Client Money Protections Scheme. This ensure that in the unlikely event of us entering administration or misusing your money, landlords and/or tenants will be reimbursed by Propertymark.

Regular Property Inspections

Depending on your contract with us, we can make regular property inspections to ensure your property is being taken care of and your tenants are abiding with the terms of their tenancies.

Repairs and Maintenance

With so many H&S rules and regulation on top of regular repair and maintenance work, it's no wonder landlords prefer The Flatman Agency to take care of their repair and maintenance responsibilities with our Fully Managed contracts. This is the ultimate option for landlords who want the best for both themselves and their tenants.

We're Local

Being local is crucial to the effective management of lettings as things can happen when you least expect them, and with no respect for time or distance. The Flatman Agency is always on hand when you or your tenant needs us the most. It's also one of the reason landlords and tenants prefer our Fully Managed Services.

Ready to start your rental journey or would like to learn more about how we can help you let or rent in and around the Reading area? We'd love to hear from you.

Get in touch for a confidential, no-obligation chat today.
Lettings
Making Selling and Buying your Reading home a more satisfying experience

The Flatman Agency is a premier estate agent dedicated to assisting vendors in effectively selling their properties. Our comprehensive approach is designed to deliver exceptional results and a seamless selling experience.

Sales Success Starts Here

Expert Market Valuation

We conduct a thorough evaluation of your property and its surrounding market to determine the optimal selling price. Our extensive knowledge of the local area allows us to accurately assess the market value and ensure competitive pricing.

Strategic Marketing

We employ a multifaceted marketing strategy to maximise the visibility and exposure of your property. This includes professional photography, engaging property descriptions, online listings on major platforms, targeted advertising campaigns, and utilising our extensive network of potential buyers.

Wide Reach and Network

The Flatman Agency has a wide network of potential buyers, investors, and contacts within the industry. We leverage these connections to attract qualified buyers and generate interest in your property, increasing the chances of a successful sale.

Skilled Negotiation

Our experienced team of negotiators works diligently to secure the best possible price for your property. We handle all negotiations on your behalf, ensuring a fair and favorable outcome.

Streamlined Process

We guide you through every step of the selling process, providing regular updates and clear communication. Our aim is to make the entire process as smooth and stress-free as possible, from initial listing to completion.

Professional Support

The Flatman Agency offers professional support and guidance throughout the transaction, including continuous sales progression support to keep your sale on track.

Post-Sale Assistance

Even after the sale, we are available to provide guidance and support whenever needed, ensuring a positive experience for both vendors and buyers, and of course, we'll be ready to hand over the keys to your buyer on completion day.

With The Flatman Agency, you can trust in our complete transparency, integrity and professionalism throughout, and our unwavering dedication to YOUR SUCCESS.

Book a FREE, No-Obligation consultation with one of our experienced and helpful agents TODAY!
Sales
The Flatman Agency: Where Expertise Meets Excellence for Your Moving Success

Specialising in selling and letting properties in Reading and the surrounding areas, The Flatman Agency's primary objective is to restore the confidence in movers of the true value of professional estate agent's experience and expertise within the property industry.

Built on recommendations and word-of-mouth referrals, our priority is our clients, and the successful sale or management of their properties.

Selling or Buying, Letting or Renting in Reading, Berkshire? Talk to us TODAY!
Welcome to TFA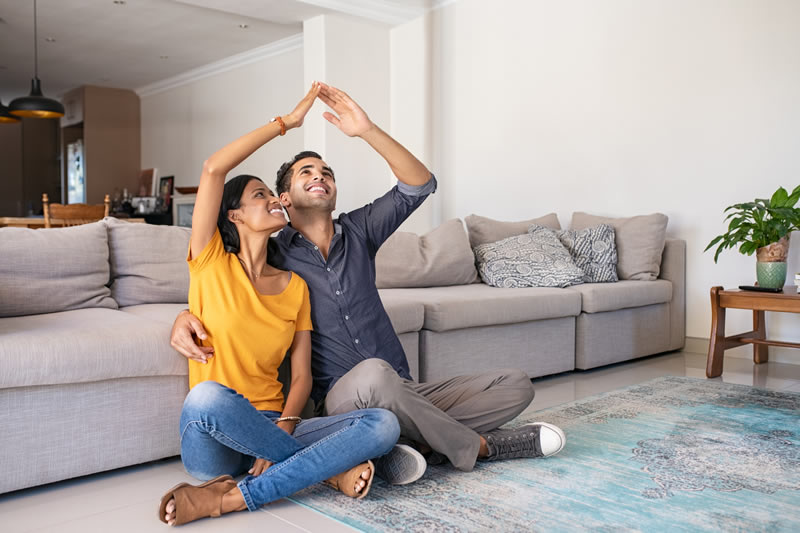 How Much is Your Property Worth?
Not sure how much your property is worth? Request a free, no obligation valuation for your property.
Book a Valuation